Intermountain Environmental, Inc. sells, installs and supports a variety of data collection and environmental monitoring systems. We offer sensors, packaged systems and custom systems, including weather stations, water monitoring and control systems. We also sell and install data retrieval systems that use cellular, radio, satellite and WiFi technologies.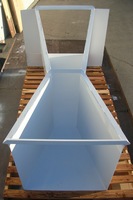 Flumes
Ramp flumes (broad-crested weirs), cuttroat flumes, Parshall flumes, H-flumes, trapezoidal flumes, and other flumes—made of steel, fiberglass, or concrete.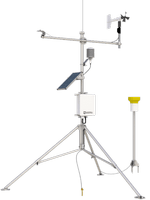 Campbell Weather Stations
Our most versatile, durable, and professional weather stations. We can configure them to host almost any type of sensor—even non-weather sensors.