We sell, design, and install many different styles and types of flumes and weirs, available in either steel or fiberglass, and we can also design concrete flumes or weirs. We also provide a variety of sensors, dataloggers, and data retrieval systems (including via internet) for monitoring flow rate through a flume or weir.
Flumes & Weirs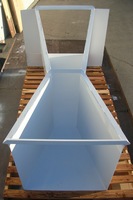 Flumes
Ramp flumes (broad-crested weirs), cutthroat flumes, Parshall flumes, H-flumes, trapezoidal flumes, and other flumes—made of steel, fiberglass, or concrete.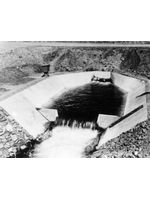 Weirs
Weirs of any shape or size—built from steel, fiberglass, or concrete.
Broad-crested weirs are listed under Flumes
Sensors & Accessories
We have a variety of sensor systems used for monitoring, logging and reporting flow rate through a flume or weir. Most of these sensors (depending on the specific model) send a signal that is recorded by a datalogger, and the data can be retrieved later in person. It can also be transmitted live via radio or internet, allowing you to monitor flow rates with a radio receiver, or even from a cell phone or web browser.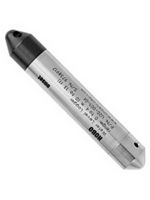 Flume Sensors
Sensors for monitoring flumes and weirs, including ultrasonic sensors, floats and pulleys, pressure transducers, bubblers, and radar level sensors.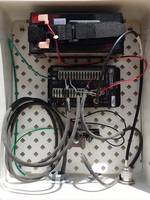 Dataloggers & Telemetry
Hardware for recording sensor data and transmitting it, including enclosures, solar panels, batteries, etc.
Resources
Winflume is a freeware program that designs ramp flumes and is available by clicking here.
Here is a link to the USBR Water Measurement Manual online. You will find a lot of useful information on the measurement of water. (Bureau of Reclamation)